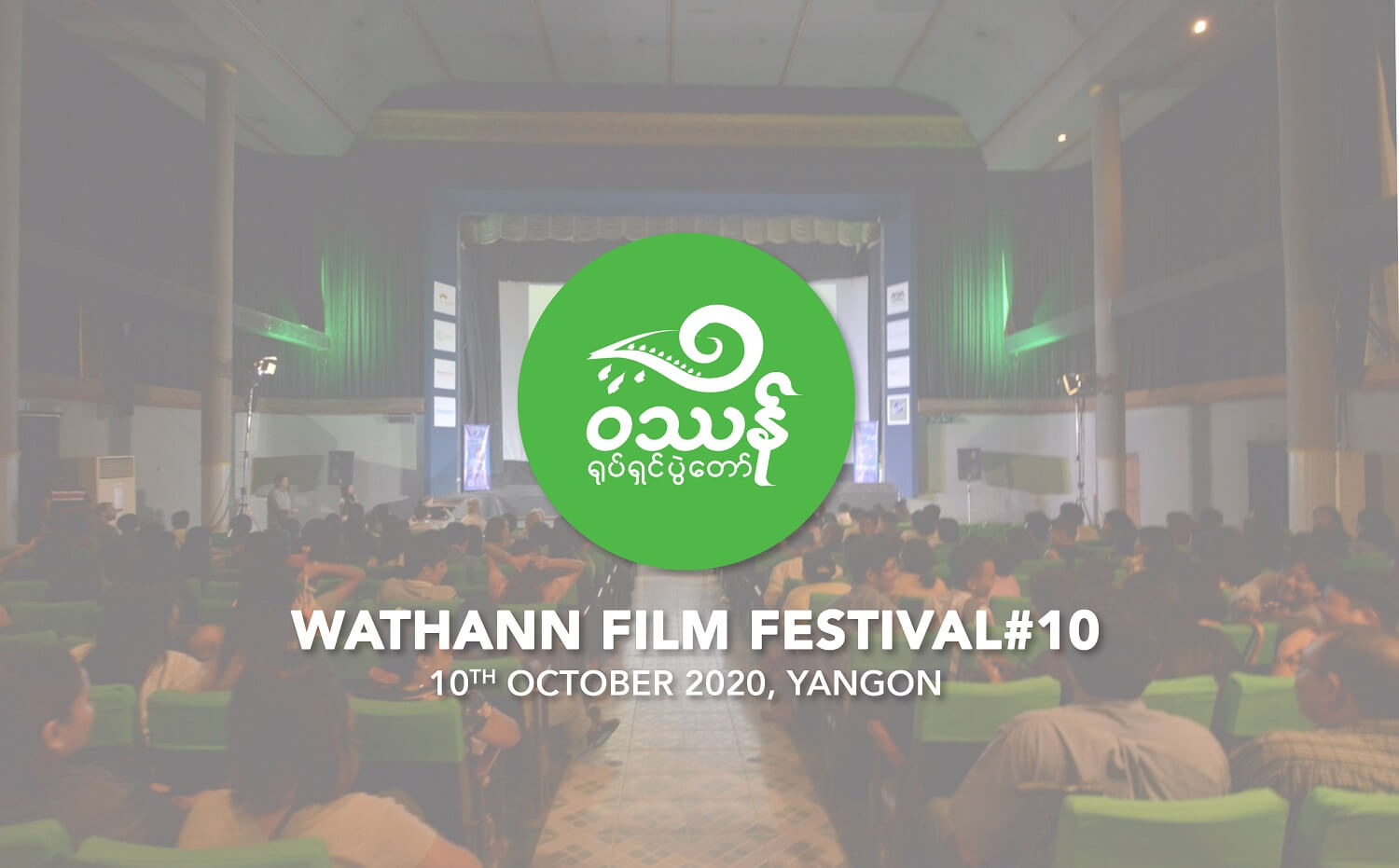 WATHANN FILM FESTIVAL
Promoting Independent Film Scene In Myanmar
Wathann Film Festival is the very first film festival in Myanmar. Organized by Wathann Film Institute (WFI) mainly supporting Film Education and Media Development in Myanmar.
– WFF was established in 2011 as an independent cultural endeavor aiming at support and promotion of mainly short film production and exhibition in Myanmar.
– WFF is organized by a circle of filmmakers, artists, and theoreticians at the beginning with the support of the following institutions: FAMU Prague, Czech Republic, Institut Francais de Birmanie.
– WFF takes place in Yangon every year during the rainy season.
– The Festival is organized by the Third Floor Production and Festival Services, led by the festival's director, who is also a member of the Festival's board.
– The main part of WFF is the competition of short local or region produced artistic films in three categories: Short Fiction, Documentary Film, and New Vision. For the competition filmmakers submit their films and the organizers are responsible for the preselection of the submitted films for the competition.
– Additional programs of WFF are focused on independent cinema and cinema education.
MO

TU

WE

TH

FR

SA

SU
27

28

29

30

1

2

3
Events for December
1
No Events
Events for December
2
No Events
Events for December
3
No Events
4

5

6

7

8

9

10
Events for December
4
No Events
Events for December
5
No Events
Events for December
6
No Events
Events for December
7
No Events
Events for December
8
No Events
Events for December
9
No Events
Events for December
10
No Events
11

12

13

14

15

16

17
Events for December
11
No Events
Events for December
12
No Events
Events for December
13
No Events
Events for December
14
No Events
Events for December
15
No Events
Events for December
16
No Events
Events for December
17
No Events
18

19

20

21

22

23

24
Events for December
18
No Events
Events for December
19
No Events
Events for December
20
No Events
Events for December
21
No Events
Events for December
22
No Events
Events for December
23
No Events
Events for December
24
No Events
25

26

27

28

29

30

31
Events for December
25
No Events
Events for December
26
No Events
Events for December
27
No Events
Events for December
28
No Events
Events for December
29
No Events
Events for December
30
No Events
Events for December
31
No Events
1

2

3

4

5

6

7